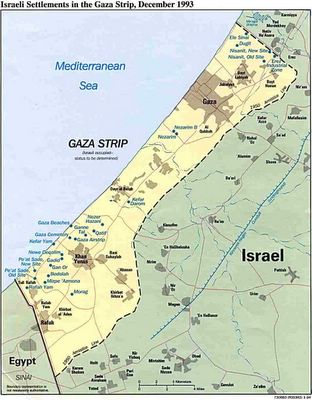 When Israel pulled out of Gaza they destroyed the houses but kept the synagogs intact. When the Palestinians took over some of the synagos were set alight.
I think it is understandable that they were hesitant to destroy their own religious buildings, however they should recognize that it would be very offensive to the palestinians.
The jewish government is now saying that the destruction of the synagogs as offensive and would hurt the "roadmap for peace."
I wonder if the Israeli governemnt had deliberately set up the situation simply to create problems. If they didn't do it deliberately then they should recognise that the synagogs being left standing after destroying houses more than just a little insensitive.